Illegal Rat Hole mining at Meghalaya's East Jaintia Hills caused fatal Damage when land collapsed and The Lytein river gushed into the mining Rat-Hole tunnel.
This incident lead to 15 miners trapped into it, and they are still unable to rescued from Dec 13th to till now; 16 days passed away since the incident take placed.
Time is running out as day is passing one by one…..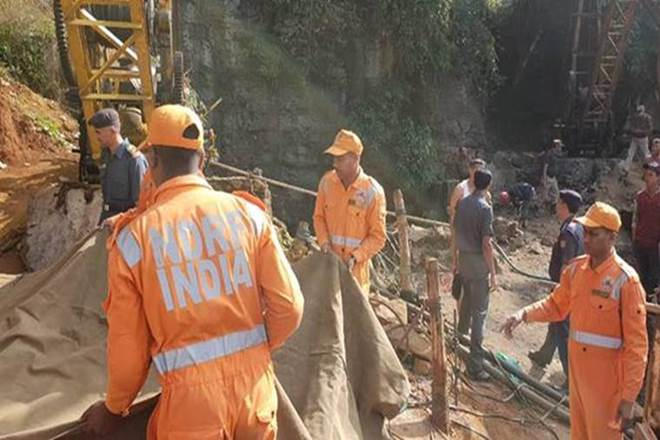 Yesterday NDRF rescue Divers found Foul smell which may indicate the 15 miners are no more…
This foul odour , indicating Miners could be dead, and their body are now decomposing .

Rescue operation still under process, keeping faith and hope that , some miracle might be happens, which is good sign for those trapped members and their families too.
with heavy equipment which are shortage at the beginning of it rescue operations…
Despite being banned by the NGT – "NATIONAL GREEN TRIBUNAL" on 2014 the Rat Hole Mining technique still active in Assam, Meghalaya. Coal mafia and illegal miners operating this illegal mining in unscientific way, which caused life risk of workers…
Several workers Assam and neighbors State like Jharkhand, Chattishgarh, Bihar and Even neighbor country like Nepal are takes risk their live in this danger mining techniques.
What is Rat Hole techniques—
A Rat Hole techniques is basically a Vertical hole, followed by one or more than one Horizontal holes connected to main vertical holes.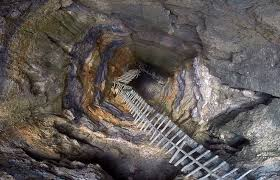 The Horizontal holes are nearly high max 3-4 feet, using this tunnel connected to main vertical holes, entering through this tunnel miners are extract coal and transport to the main ground.
This small tunnels are very dangerous and even any time can get collapsed and miners can get trapped inside in it.
this is not only one things that can affects this tunnels some times get water logged from under ground or beside rivers and Have life hazards takes places any moments.
The resent sad full fatal incident take places at Meghalaya's East Jaintia Hills, 15 workers are get trapped on Dec 13th 2018, and tunnel get collapsed and water gasped inside the tunnel.
This tunnel is near about 370 feet deep and water lodged near about 70 feet from bottom of this tunnel, causing extremely difficult to rescue operations nearly impossible.
Local Authority installed several 20-25HP water pump, but National Disaster Response Force – NDRF said that the water level unaffected due to heavy rain and water gasped into the tunnel causing there is no result .
We need SEVERAL heavy pressured 100HP pumps TO extract the water out from this tunnel.
RESCUE OPERATIONS SO FAR :-
The incident happens on 13th Dec 2018 it passed nearly 16 days and NDRF are trying to non stop rescue operations still now.
Due to inadequate equipment nothing changes still now.
Megahalya CM – Mr. Conrad Sangma was appealing and arranging several rescue team and equipment. He also given 1 lakh Rupee compensations to the each trapped miner's family.
on 27th Dec Two volunteered team from Kirloskar Brothers Ltd – the private pump manufacturing company arrived at the site. They will help to drain out water from Rat- Holes.
An Indian Airforce C-130J transport Aircraft arrived at Assam's Guwahati airport, carrying 7 Heavy high pressure Pump from Coal India limited.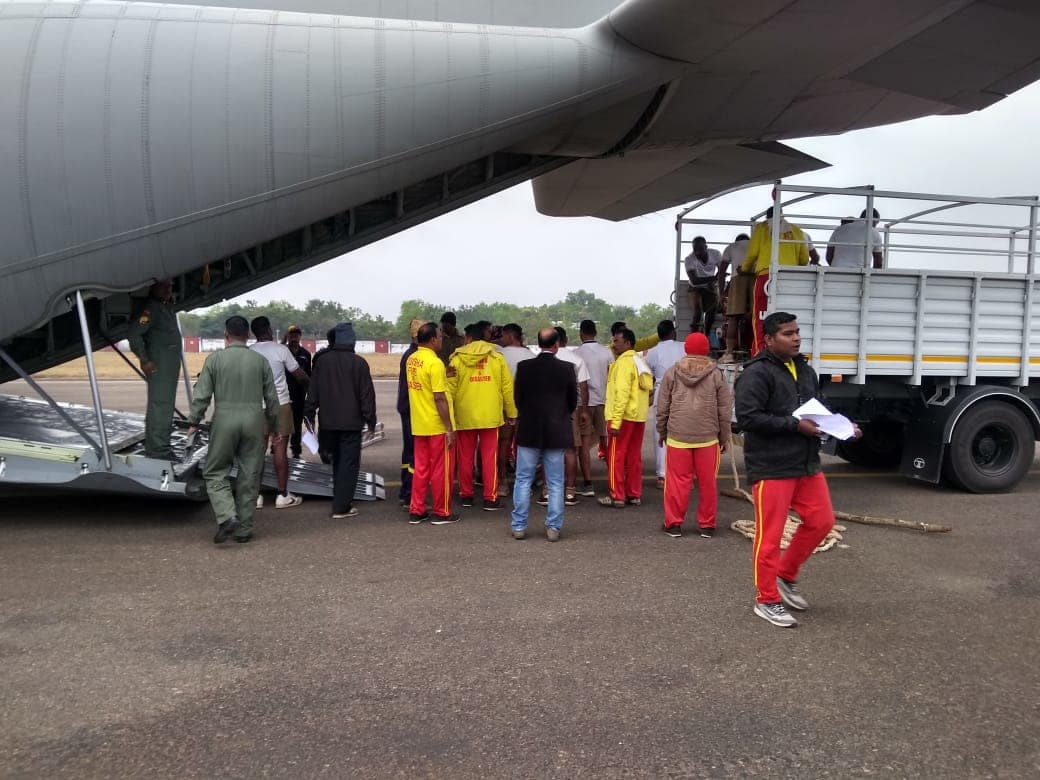 5 . Indian Navy Divers airlifted from Vishakhapatnam who will join operations to rescue miners trapped in Meghalaya Coal mine.


6 . 21 personnel of NDRF and 10 pumps have also ben airlifted to Guwahati by Indian Air Forces.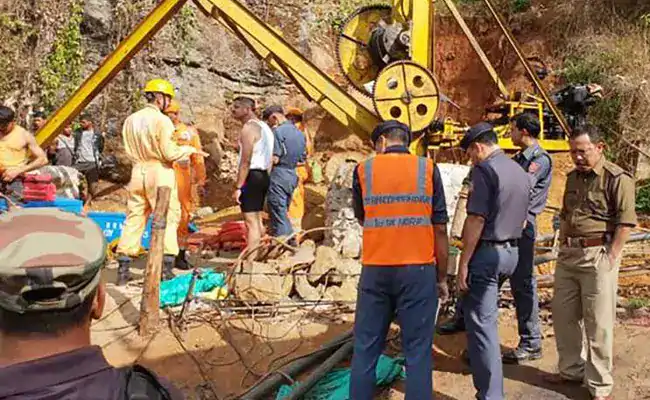 Let's us pray to God for those Miners !!!